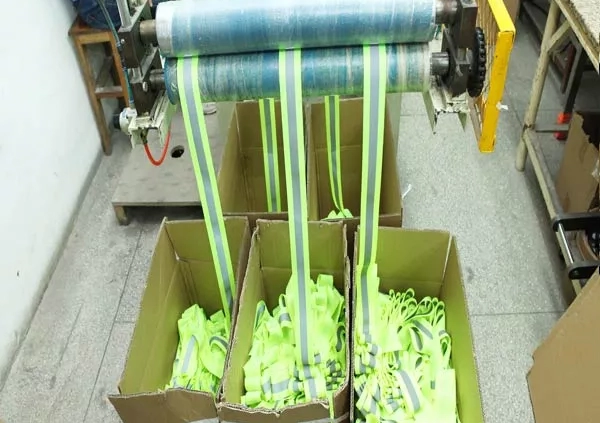 What Is the Reflective Material For Clothing?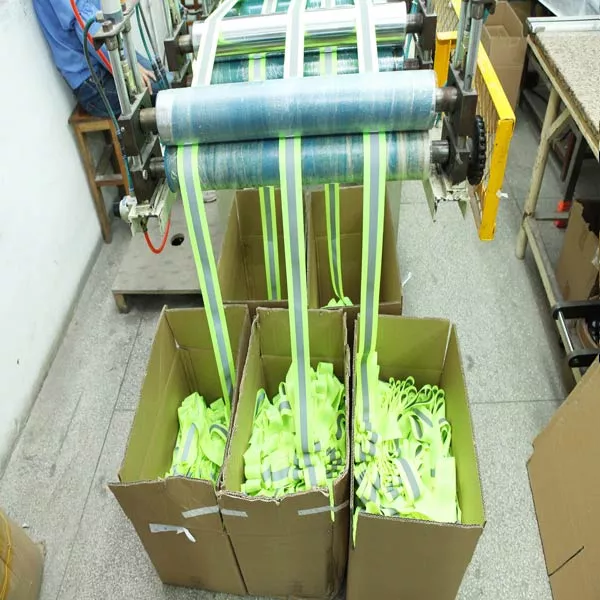 There are many benefits to choosing reflective fabric over traditional fabrics. It can protect you from many different elements without requiring you to wear multiple layers. Reflective fabrics are made with sophisticated technology that provides all-around protection without adding extra bulk. Lightweight polyester makes reflective fabric easy to wear, and it's soft and breathable. But, how do you choose the right material for you? Here are some things to keep in mind when choosing reflective fabric for your clothing:
Reflective fabric
If you want to use reflective fabric for your clothing, you must first understand what they are. There are several kinds of reflective fabric and the choice of one will depend on the purpose you have for the garment. Typically, the reflective fabric is lightweight and stretchable but it can also be heavy and stiff. The type of fabric used to make reflective fabric should be designed for the particular weather conditions that will be encountered in the garment. The fabric must also be able to resist water damage and be cleaned effectively, otherwise, it will lose its reflective properties.
Another important factor to consider when purchasing reflective fabric for clothing is its softness. Different fabrics have different softness, so choose the one that is most comfortable for you. For example, 100% polyester reflective fabric will be the softest type of fabric. However, backing fabrics that are mixed with cotton may not be very soft. For stretchable reflective fabric, choose spandex.
Reflective heat transfer vinyl
When you order reflective heat transfer vinyl for clothing, you can choose from a variety of designs and colors. The reflective material adheres to the fabric during the hot pressing process. It can also be cut with a laser plotter or knife plotter. Reflective fabric is also used for stitching safety clothing and umbrellas. You can apply the material to your clothing with a surface water repellent application or even a home iron.
Another advantage of reflective heat transfer vinyl for clothing is that it does not require seam sealing, so you can use it directly on waterproof fabric without having to worry about compromising its waterproof performance. It also doesn't need auxiliary treatments like paint or glue to make it adhere to the fabric. The reflective material adheres to a wide variety of fabrics and can be cut with a laser cutter, which makes it a great choice for decorating clothing.  Reflective HTV is a popular choice for apparel decoration, as it adheres well to cotton, nylon, and polyester.
Rainbow reflective textile
There are various applications for rainbow reflective textile for clothing. It comes in iridescent shades, including black and blue, and can be used in clothing and other products. Its segments and straight lines are reflective of different colors. The backing fabric is usually polyester, spandex, or T/C. When used in clothing, this textile can improve visibility. Fashion designers also find it useful in a variety of ways. Below are some examples of its uses:
Phosphorescent fabric is one such material. After being exposed to light, it absorbs it and slowly releases it during the dark. During daytime, this material is black in color, but when the temperature drops below zero, it emits green light. When worn at night, the rainbow pattern reflects the entire spectrum of colors, enhancing visibility. However, the color of the reflective textile depends on the light source. When applied to clothing, it is best to wear it in the daytime.
Bronzed reflective textile
Bronzed reflective textile for clothing is a great way to make your wardrobe more visible to other drivers and pedestrians. These fabrics can be made of several different materials, including stretchable, breathable, and anti-UV. They are also easier to apply than ordinary fabric. Here's what you need to know about this material. To choose a product that suits your needs, you should know what to look for and where to find it.
The fabric's quality depends on its design and how it's used. The fabric should be able to resist different weather conditions, including water damage. When washing reflective fabric, remember to tumble dry on low. Avoid bleaching or pre-soaking, since these can cause glass beads to break down. The temperature should be at least 40 degrees Celsius. This is not as hot as it might sound, but it's still very important to wash clothes carefully, otherwise they will lose their reflective effect.
Anti-paparazzi coating
An anti-paparazzi coating on your clothes can stop photographers from taking pictures of you. This technology was developed by Chris Holmes, a DJ and innovative music producer. It is a unique type of fabric coating that reflects light in such a way that your clothing appears to glow when you're photographed with a flash. It can even mess up your camera's exposure settings if you're a famous celebrity. Chris Holmes has already started a crowdfunding campaign to help fund his revolutionary idea.
Another revolutionary technology aims to make your clothing invisible to paparazzi. This technology uses glass nanospheres to blur your identity, similar to the reflective stripes found on safety gear. The material is a blend of a soft cloth backing and retro-reflective glass beads. These fabrics are great for active wear. If you're a famous celebrity, you may want to consider investing in this technology. Here's why you need it.
https://www.dawei-decor.com/wp-content/uploads/2022/06/frreflectivefabrictapemaking.jpg.webp
600
600
Dawei Decorative
http://www.dawei-decor.com/wp-content/uploads/2022/03/Dawei-decor-logo-2.png
Dawei Decorative
2022-06-17 09:05:35
2022-06-17 09:22:53
What Is the Reflective Material For Clothing?