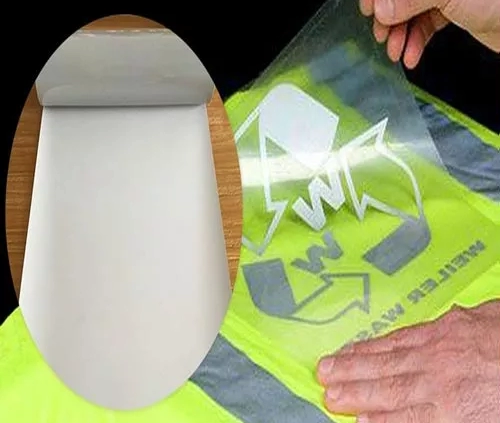 How to Iron on Reflective Tape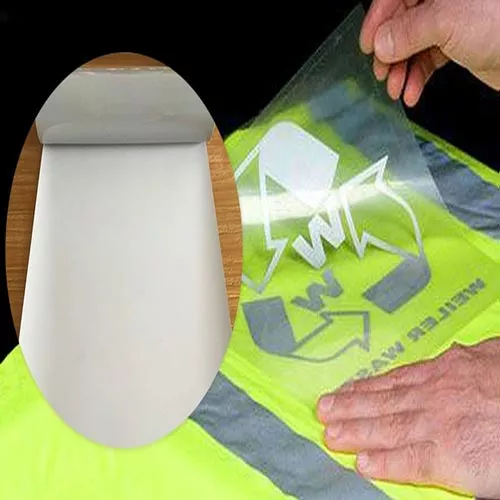 If you're wondering how to iron on reflective tape, keep reading! There are some basic steps you need to know. This method works for all types of reflective tape, including Heat transfer, XW Reflective, Oxford, and Polyester. Read on to learn how to apply each type of tape to clothing and other surfaces. After you've done that, you'll be ready to iron it on. Just be sure to use the proper ironing technique!
Heat transfer reflective tape
One type of heat transfer reflective tape is the perforated variety, which is available in a wide variety of colors. This type of tape is light-weight and breathable and can be easily customized to suit your specific needs. It is available in both heat transfer and ordinary reflective varieties, and you can even customize the size and pattern according to your preferences. You can also customize the PVC tape to get the exact size and pattern you need. However, there is no specific certification for this type of tape.
There are several different types of heat transfer reflective tape available on the market, including Oxford, Perforated, PVC, Elastic, and Segmented. Heat transfer reflective tape is usually made from a durable polyester or 85% polyester backing fabric. Its reflective properties are high, and it is possible to customize the sizes to fit any requirement. These types of tape are usually made of high-grade reflective materials that have undergone rigorous testing.
XW reflective tape
The first step in applying XW reflective tape to your garment is ironing it on. To achieve the best results, you should wash the garment before ironing on the tape. Do not let it sit in water or be washed in a washing machine for too long. Afterward, it is recommended to iron on the tape only after it has dried.
Most fabrics can be ironed on to reflective tape. However, you must first test the effect of the tape on a hidden part of the material before applying it to the rest of the item. It is recommended to use an iron with a medium heat setting (240-290 degrees Fahrenheit). Once you've tested the ironing process, lay the reflective tape on the surface of the garment. Then, apply the tape to the fabric by lining up the liner side.
Oxford reflective tape
The first step in ironing on reflective tape is to make sure that it is on a clean fabric. If it is not, you should first use a damp cloth and iron the tape to avoid any bubbles. Then, press it again for about two minutes. This should seal the reflective material to the fabric. Then, wash the garment as usual. The final step is to iron the tape into place. Then, you can proceed to iron other materials with the same method.
If you are using the material on clothing, you will need a steamer or an iron. This will prevent the tape from sticking to the garment. If you're using it for outdoor activity, a steam iron is the best method. For other uses, you should use a dry iron and press the tape on a cloth before ironing. If you need to iron reflective tape to other fabrics, you can choose a fabric that is made of 100% polyester.
Polyester reflective tape
A wide range of applications can be met with the use of polyester reflective tape. Trucking and boating both require the use of reflective tape. Its single-layer design is highly reflective and ensures maximum visibility even under low-light conditions. Various colors and widths are available for marking vehicles, including school buses. For additional safety, reflective tape is also available in yellow, orange and white. The reflective tape has a paper liner for extra adhesion and durability.
Depending on the use of the tape, it may be cut to length or slitted to fit a specific size. Reflective tape is available in different types and can be cut to the required width. There are two main types: high-intensity type 3 and low-intensity type 3. High-intensity reflective tape is made of glass beads embedded in the first layer. A polyester or acrylic layer is then applied over the beads. The tape can be clear, colored, or a combination of both. Once the tape has been slit to its desired width, a release liner is applied to the bottom adhesive layer. Polyester or acrylic layered film is slit to the required width.
Teflon reflective tape
Almost any fabric can be ironed with Teflon reflective tape. Before ironing it, test it on a hidden area to be sure it will adhere properly. Use a medium setting of your iron and a temperature between 240 and 290 degrees F. Lay it out with the liner side up. Then, iron it. Once the adhesive is set, you can peel off the heat shield.
To apply it, place it on a clean surface. You can use a rag with isopropyl alcohol to wipe off any residue. To apply the tape, peel off the backing as you apply it. Make sure that the material is laid down evenly. Do not lay it up. You can use a squeegee to smooth it out. To iron the reflective tape, start with a hot iron on a cotton setting and heat it until it reaches 315 degrees.
Aramid flame resistant reflective tape
If you need to purchase flame resistant reflective tape for your fireman's garments, you can find high performance ones made of Aramid fabric. These tapes are made to meet the requirements for flame resistance and are suitable for many applications, from firefighter uniforms to high visibility warning apparel. In order to be considered flame resistant, the tape must provide greater visibility for the wearer in daytime, nighttime and low light conditions.
XW Reflective, a leading manufacturer and supplier of fire resistant reflective tape, provides various kinds for different applications. XW Reflective flame resistant reflective tape has a durable aramid fabric backing and is available in different colors. These tapes are suitable for firefighting and rescue garments and meet UL standards. XW Reflective is a leader in the manufacture and supply of flame resistant reflective materials with decades of experience in the field.
https://www.dawei-decor.com/wp-content/uploads/2022/06/How-to-Iron-on-Reflective-Tape-1.webp
500
500
Dawei Decorative
http://www.dawei-decor.com/wp-content/uploads/2022/03/Dawei-decor-logo-2.png
Dawei Decorative
2022-06-27 08:43:36
2022-06-27 08:47:05
How to Iron on Reflective Tape