Hangzhou Dawei Decorative Material CO., Ltd
Hangzhou Dawei Decorative Material CO., Ltd was established in 1985, with total areas of 120000 square meters, located in Linglong Industry Zone, Lin An, Hangzhou City and Eco-development zone, she district, Hangzhou City.
Dawei Decor is a unique decorative paper manufacturer in China that produces raw paper finish foil(PU coated paper, Amino coated paper, Matt paper, 3D embossed paper), furniture paper, flooring paper, impregnated melamine paper altogether.
In 2010, Dawei Decor has become a group company, which fully owned four subsidiaries, they are XW Reflective for reflective sheeting HTK  Technology for solar panel and solar film, Dawei Recycling for waste gas recycling solution, and Pu' nan free market for agriculture.
The philosophy of Dawei Group is to provide customers with competitive products constantly, in order to build up a long-term partnership.
Leaders Of Dawei Decorative Group
Dawei Decorative Group company adopt opinions from all sides to better promote the development, we do everything well step by step.
XW Reflective sales team is mainly in charge of reflective sheeting, reflective material, and road safety final products, providing the best road safety solution to customers worldwide.
Dawei Decor sales team is mainly responsible do business with furniture making customers, help them to choose the suitable melamine paper, finish foil or pvc edge banding decorative paper.
Follow a manual added link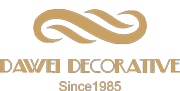 Dawei Decorative
Dawei Decorative
Follow a manual added link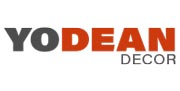 Yodean Decor
Dawei Decorative
Follow a manual added link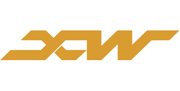 XW Reflective
Dawei Decorative