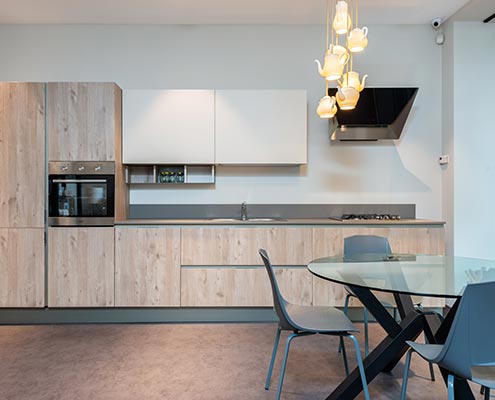 A foil veneer finish is a popular decorative finishing option for modern homes. It's a low-cost and durable material that mimics the look and feel of real wood. Manufacturers can print almost any design or pattern onto the material. It's finished with a clear protective coating. Here's how it works. A typical laminated door has a clear finish. A foil veneer is made by pressing together layers of heavy-duty paper or melamine. Once dry, the melamine hardens into a resin. A thin layer of decorative material is then applied over the veneer.
The decorative paper is another type of veneer. This type is made of a thin layer of hardwood bonded to a less expensive surface. The veneer is considered the highest expression of wood in the commercial market. The manufacturing process involves choosing a lumbar, cutting it in a specific way, and peeling it. The peeling mechanism determines the finish and appearance of the veneer. Because veneer is made from trees, it's more cost-effective than solid wood.
A veneer finish is the most expensive type of veneer. It's made of a single layer of wood and is, therefore, more expensive than melamine or laminate. However, its beauty is the ability to achieve a design that would be impossible with solid wood. And while it won't last as long as solid wood, it's easier to maintain than melamine or laminate and is more stable. It won't warp or split, and won't show signs of aging.
While veneers are more expensive than melamine or laminate, they're still a popular choice for home decor. Many types of wood are available in this style. And because they're much easier to maintain, veneer furniture is also easier to clean than solid wood. All you need to do is wipe it with a damp microfiber cloth and apply furniture polish. And even though veneer doesn't have the same durability or dimensional stability as solid wood, you'll never notice the difference.
The foil finish is an excellent alternative to solid wood because it allows you to replicate wood grain using a thin layer of foil. It's easy to maintain and will look great in any home. And because of the unique design, foil veneers can be an excellent choice for any room. These types of home decorations can be used in various settings. They can be used on any surface and come in a variety of colors. You can even create your own design on the wall by applying different patterns to it.
A quality foil finish will meet specific requirements. It must not stratify or stick together in rolls. It must have a high opacity and be able to be lacquered. And it must meet strict standards for formaldehyde emissions. It should be able to resist scratches and abrasion. In addition to the technical requirements, it should also be easy to apply. It can also be applied to a variety of surfaces.
A foil veneer finish is a highly decorative and unique finish. It can enhance the look of a room while preserving its natural appearance. And it is a better option for high-gloss homes than laminated veneers. It will not only look great, but it will also last longer than solid wood. It's also much easier to clean than laminated or melamine-finished veneers. A dry foil veneer finish will never flake.
The name foil veneer finish is an abbreviation for foil-coated decorative paper. It's a decorative paper that has a lacquer-coated surface. It can be printed or colored. It's less expensive than solid wood. Further, it's more stable than laminated finishes. It's less likely to warp and split, and it's more attractive. And it's more durable than laminated materials.
A foil veneer is a decorative paper that has a lacquer-coated surface. It can be colored or printed. It's easy to apply. It can be pasted on wood-based panels. Its base paper can be stained to match a solid wood surface. It's also more expensive than laminated materials, but it's worth it. The foil finish is a good alternative to solid wood.
https://www.dawei-decor.com/wp-content/uploads/2022/03/What-is-Foil-Veneer-Finish.jpg
400
495
Dawei Decorative
http://www.dawei-decor.com/wp-content/uploads/2022/03/Dawei-decor-logo-2.png
Dawei Decorative
2022-03-25 02:03:35
2022-03-29 02:12:45
What is Foil Veneer Finish?