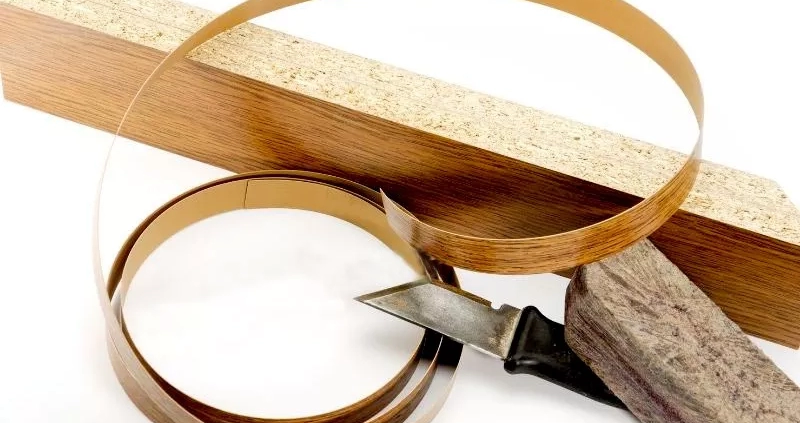 There are several ways to apply edge banding on a surface. One option is to use Veneer tape. Another option is to use Hot melt adhesives. The position of the edge banding is also an important consideration. The thickness and position may differ between edge bands of different materials. If you are unsure, ask a professional.
Veneer tape
Veneer tape edge banding is applied using a hot air blower, iron, or edgebanding machine. This is an effective way to finish the edges of wood veneer panels. Veneer tape edgebanding is also available as rolls. Each roll measures 2.1 cm x 80 m and is pre-glued for iron-on application.
Edgebanding rolls are available in varying thicknesses, making them a convenient choice for covering the edges of man-made materials. EdgeCo offers rolls in 250′ and 500′ lengths. The company also offers peel-and-stick edgebanding tape, which is ideal for stabilizing wood edgebanding veneer and minimizing splintering, checking, chipping, and moisture problems.
Veneer tape edge banding is available in many colors and wood types. Some are made of African wood species, which are prized for their design colors and sustainability. Other woods, such as European and Asian, are lightweight and durable.
PVC edge banding
PVC edge banding is a great way to add a professional and attractive finish to your project. This versatile material can be applied to both thick and thin edges. Its hot melt adhesive is waterproof and easy to apply. It doesn't take much time to apply and can be used on curved surfaces. However, it is not suitable for outdoor use, as direct heat from an iron may melt the adhesive.
Before applying PVC edge banding, prepare the edges using sandpaper or tack cloth. Then, apply primer to the edges to create a long-lasting finish. PVC edge banding is not expensive and comes in a variety of colors. You can purchase a wide selection to match your home and design.
PVC edge banding is a great way to add a professional finish to your home or business project. This durable material resists UV light, water, and chemical agents. Architects and interior designers use PVC edge banding to give their projects a more attractive and durable look.
Hot melt adhesives
Hot melt adhesives are a versatile solution for edge banding. They are highly resistant to moisture, heat, and cleaning agents. Hot melt glues are also easy to work with and can be reused many times. Hot melt adhesives based on polyurethane harden upon curing, forming a strong bond quickly. They also resist moisture, heat, and cleaning agents, making them ideal for edge banding.
Hot melt adhesives have many advantages over traditional adhesives. They do not contain solvents, are non-hazardous, and produce minimal waste. They are also designed for a wide range of applications and can replace multiple adhesives. They can be applied to almost any surface, such as glass, metal, and plastic.
The best hot melt adhesives for edge banding are the ones that provide the strongest bond and are easy to use. They offer excellent thermal stability and do not char in glue tanks. For example, one of the most popular hot melt adhesives, Beardow Adams 7-496C, changes viscosity by less than 1% and displays minimal charring. The resulting bond is very strong and does not require any resetting.
Trimming the ends of edge banding
If you have a plan on using edge banding on your walls, then trimming the ends is an important step in the installation process. The ends of the banding should be cut roughly one inch longer than the length of the panel. To do this, use a pair of scissors to cut the edge banding. You can also use a utility knife to do the trimming process. However, using an edge trimmer will save you time and produce better results.
To cut edge banding, first line up the trimmer with the edge of the plywood. Then, apply downward pressure on the edge trimmer blade. When cutting, try to cut as close as possible to the edge of the plywood. You can use an edge trimmer to trim the entire edge of the plywood piece or just specific sections. After trimming the edges, you can sand the edges lightly with 120 or 220-grit sandpaper.
If you are using a clothes iron, you can use a cheap one. However, if you plan on using the edge banding on a dresser, you can invest in a good iron from a discount store. Make sure to use the cotton heat setting. To begin with, you should cut the edge banding about one inch longer than the edge of the plywood to be covered. You should also cut the edge banding so that it has equal overhangs on both sides. Once you've cut the edge banding, you can begin ironing. To do this, you should move slowly and evenly across the edge of the plywood.
https://www.dawei-decor.com/wp-content/uploads/2022/09/How-to-Apply-Edge-Banding.webp
500
800
Dawei Decorative
http://www.dawei-decor.com/wp-content/uploads/2022/03/Dawei-decor-logo-2.png
Dawei Decorative
2022-09-30 07:12:58
2022-09-29 07:50:57
How to Apply Edge Banding