Gloss PVC Edge Banding For Furniture Panel Side Sealing
Gloss PVC edge banding for furniture panel side sealing is used to finish the edge of cabinet door, and produce a decorative effect. This gloss pvc edge banding is perfect for your next project! It's strong, durable, and designed to withstand the pressures of everyday use. This bright white PVC edge banding features a flexible yet firm material that will not crack or peel over time.
We have a great selection of colors to choose from, and we can help you find the perfect fit for your home. If you have any questions about ordering or dimensions, please don't hesitate to contact us. We would love to hear from you!
Material: PVC
PVC Content: 60%, 80% is available
Self-Adhesive: Non
Color Matching: 98% similar to your sample edge tapes
Width: 12mm-90mm
Thickness: 0.3mm-3.0mm
Supply Capacity: 4500000 Meter/Meters per month,on-time delivery is guaranteed.
Usage: Furniture, office furniture, wooden doors, cabinets,…
Introduction of PVC Edge Banding
Our PVC edge banding is non-adhesive decor tape for the side product of MDF, particle board, plywood, HPL, etc wood like surface panels, you need to apply the glue on the PVC edge banding to seal the side of the furniture board. The products have excellent quality and reliable performance, thanks to their high-quality raw materials and high-temperature resistance.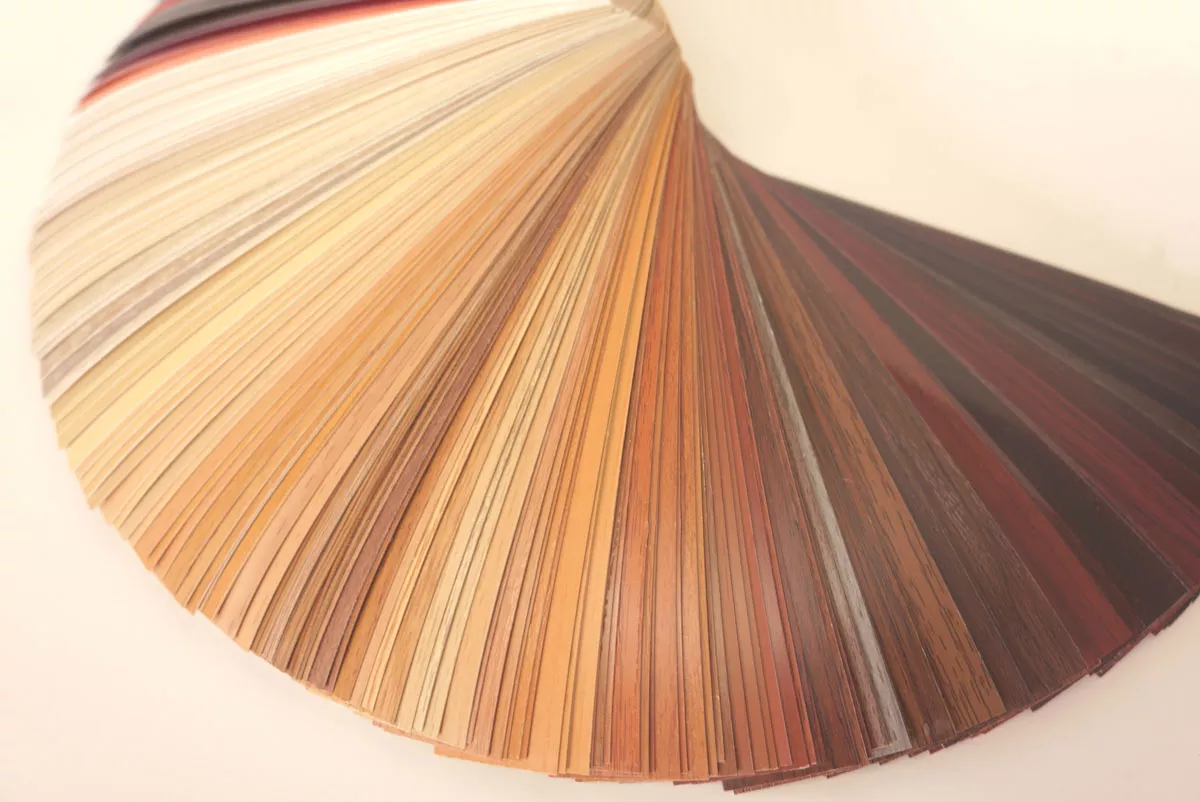 Features of PVC Edge Banding
Last the service life of the furniture
Edge banding is a thin strip of plastic that is attached to the edge of a roof, wall, or floor. It helps cover and protect the exposed edge of the wood-like surface board from moisture and wear.
Waterproof and fire-resistant:
PVC edge banding can be used for outdoor or indoor applications. It has a good water resistance rate, which makes it suitable for outdoor applications such as swimming pool enclosures, terraces, balconies, etc., and also for indoor applications such as stairway balustrades and ceiling cladding.
Weatherproof and UV resistant:
PVC edge banding Tape is weatherproof and does not allow moisture to get in; it has good resistance to ultraviolet rays. It can also be used as an outdoor decoration which will not fade easily in the sun's strong rays.
The reinforced edges on PVC edge banding make it very strong and durable while maintaining its flexibility under stress conditions. It can withstand even heavy traffic loads without sagging or cracking. In addition, it's easy to install due to its lightweight features that do not add much weight to your project.
Compared to other materials such as wood or metal, its price is much lower than those materials due to its low-cost production process which involves fewer raw materials like plastic resins and recycled plastic waste which leads to lower costs
Advantages of PVC Edge Banding
Edge banding is also known as seamless edge banding or one-piece edge banding. An edge bander uses a special machine to wrap around the edges of your project and hold it in place.
PVC edge banding is a great way to add a decorative edge to your home's exterior. It is also a very durable material, which makes it perfect for areas where you want to protect against weather and harsh elements. It's easy to install and comes in a variety of styles, so you can add an elegant touch to your home's exterior.
There are a lot of advantages of PVC edge banding.
 It's easy to install.
The installation process does not take much time
It does not require much maintenance
It is not only for walls and floors but also for ceilings, doors and windows.
It is environmentally friendly because it can be recycled after use.
There are many types of pvc edge banding available in the market with different shapes and designs, so you can choose one which suits your home style or decor perfectly!
Manufacturing of PVC Edge Banding
Our PVC edge banding has all been designed and manufactured to our strict specifications by our highly skilled workers and then tested extensively at various production sites before we place them in your hands. This is why you can be assured of our high quality products that are fully guaranteed against manufacturing defects.
Dawei Decorative is a leading furniture paper supplier and manufacturer in China, with 5 factories to produce furniture paper and reflective material. And we also have cooperated with factories to produce lamination film.   Our furniture paper product covers finish foil, melamine paper, based raw paper, PVC film, PVC edge banding, etc.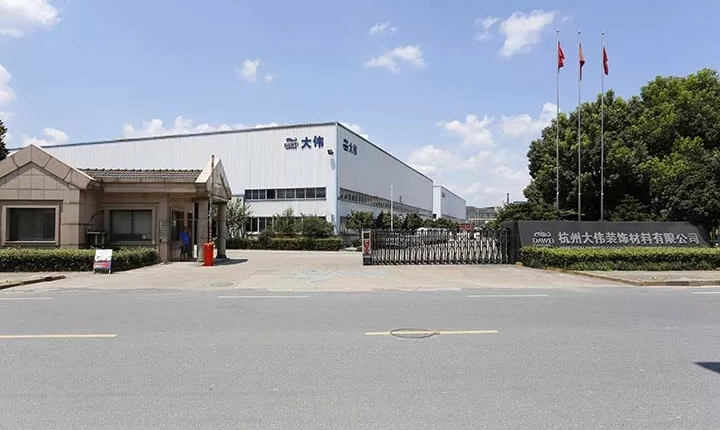 All of our furniture decor products are quality assurance, we produce the furniture paper from raw-based paper to ththe e final product. We have ability to support the strongest after sale service for our customers. If you choose Dawei Decorative, you are not worried about the after-sale problems.
Applications of PVC Edge Banding
Edge banding is a popular choice for home improvement because it is easy to install and can be changed to match any style of architecture. The PVC edge banding material is easy to cut, install and remove. It is also resistant to mold and mildew, making it an ideal choice for indoor and outdoor projects such as furniture, pool surrounds, and decks.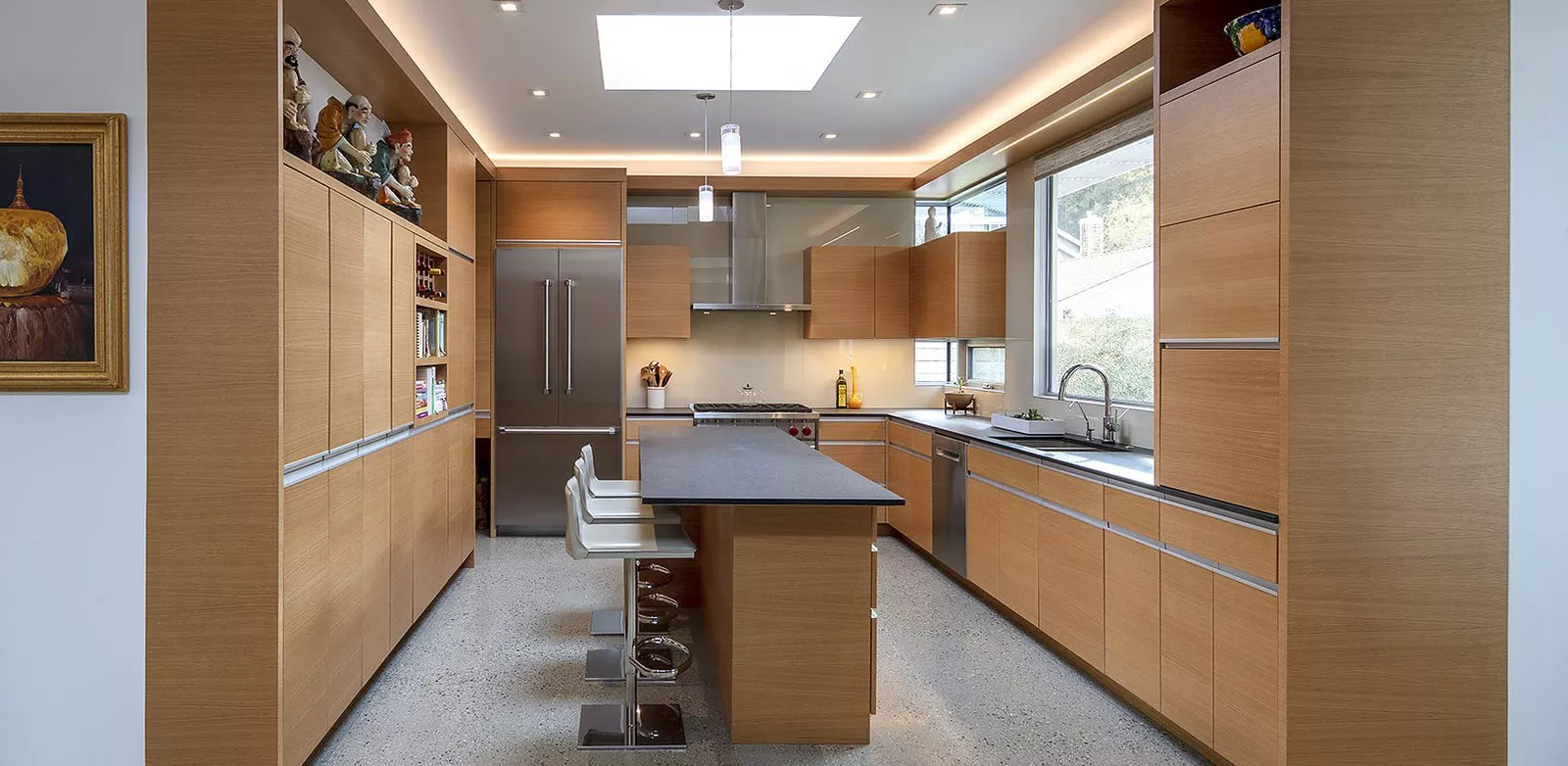 High and medium density laminate
Particle board, composite panels
Decorative panels
Plywood and furniture
Home Decor
…
PVC edge banding is a popular product in the industry. It is used to seal the edge of the material and provides an attractive finish to the product that can be painted or stained. PVC edge banding can also be used on outdoor furnishings and equipment, as well as architectural applications.
Package of Melamine Paper
Dawei Decorative packages the PVC edge banding roll by roll generally is 250 meters per roll. If you have another special requirement, the roll length can be customized based on your requirements, please contact us in advance after the order.