3D Mizukage Finish Foil With Pockmarked Texture DW6230
If you're looking for an approach to design that stands out from the crowd, then 3D mizukage finish foil with pockmarked texture DW6230 is for you. This furniture decor paper provides a unique way to decorate and enhance the look of MDF, particle board, and plywood surfaces. The PU coating on the surface makes it easy to apply–no painting required! And its pockmarked texture gives the surface a truly perfect feel. With this paper, your projects will have a look and feel that only the most trendy, subtle designs can provide. Best of all, installation is simple: just roll the adhesive onto your boards with a cold roller machine. So start creating something remarkable today with 3D Mizukage Finish Foil With Pockmarked Texture DW6230–because subtlety never looked so good!
Code Number:DW6230
Furniture Paper Type: 3D Finish Foil
Embossed Effect: Pockmarked Texture
Foil Design: Mizukage Wood Grain
Base Paper Weight: 40/50/53/60/65gsm (domestic & imported)
Ink: Oil-Based Ink
Introduction of Finish Foil
Finish foil paper is a kind of laminate paper for wood-like surfaces, which plays an important role in decorating and protecting the MDF, plywood, etc wood-like panel. The paper foil is finished paper, with a protective PU layer on the surface to preserve its design. Therefore the finished paper foil doesn't need to paint again. The foil laminate paper can be glued to attach it to the surface.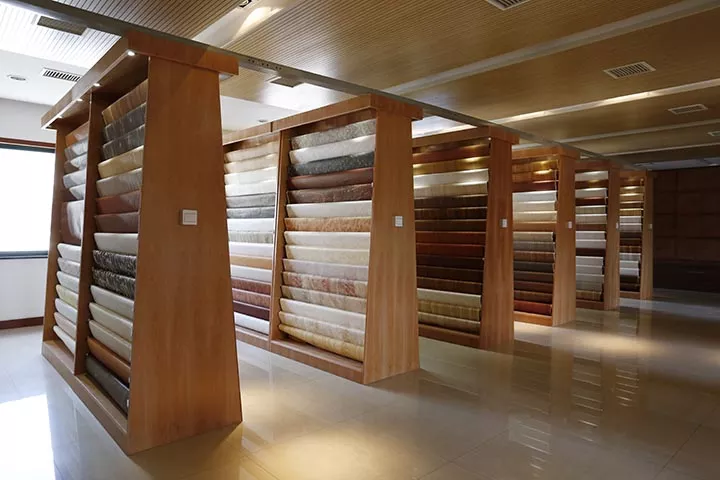 Due to its properties, paper foil for MDF is one of the best options for flooring and wall applications because its high gloss finish provides additional decorative value and superior sound insulation since it reflects the sound frequencies. Some customers also use the finish foil paper for the door surfaces.
Features of Finish Paper Foil
Our paper foil is a thin and flexible protective layer used to prevent surface damage and moisture from reaching the wood. Its smooth surface prevents abrasion, while its lacquer coating protects the MDF.
Scratch resistance is an important point to evaluate the service life of paper foil. Dawei Decor has strict quality control to ensure good scratch resistance of our paper foil product. Through the testing of a professional scratch resistance machine, our finished paper foil shows the excellent features in scratch resistance.
Beside the beautiful wood grain, and solid or fancy designs, the finish foil paper also needs to be dirty/stain resistant, so that it can be a qualified furniture paper for a table, cabinets, or coffee tables.
As a superior finished paper for furniture, the finished foil has an excellent stickiness resistance feature.
The PU coating on the paper finished foil is used to protect the wood grain design, and also has a waterproof performance, and can resist coffee, water, juice or other liquid food. Therefore, the paper foil is
The paper foil can save energy costs since it does not require any painting on the surface, and it is can be applied on the wood like surface by human working or cold roller lamination machine.
Advantages of Finish Foil Paper
Our paper foil for MDF (wood-like surface) is an incredibly effective way to protect your home without the expense. It's non-toxic and extremely resistant, making it a great way to insulate in places like basements, bathrooms, and closets.
The paper foil covers advantages: 
The finished foil paper is an eco-friendly furniture paper, without harmful making material, and it is applied with white glue or wood glue. Both the production process and working process are non-toxic materials, suitable for home decoration, especially for some homeowners has children or pets.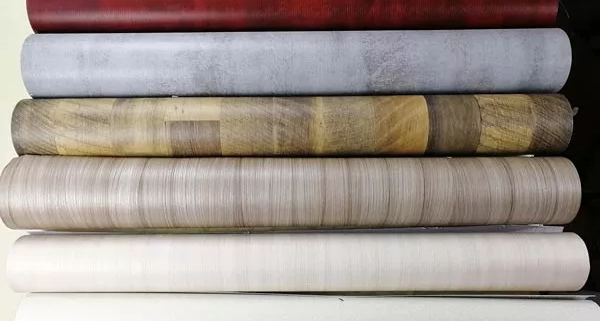 The finished foil lamination paper is used for the door surface, cabinet, furniture, flooring, or wall paper. Therefore, Dawei Decorative expands thousands of designs for selections in a different applications. Wood grain is one of the most popular designs, we also have solid, fancy, abstract, flower, and cloth design for multi selections.  In addition, if you are purchasing a good touch feeling and surface effect, we also provide 3D embossed, synchronized paper.
If you want your own unique design, customized service is also available. Please send your design to our factory, we will contact you as soon as possible to discuss the details.
Manufacturing of Finish Decorative Paper Foil
Dawei Decorative is a leading furniture paper supplier and manufacturer in China, with 5 factories to produce furniture paper and reflective material. And we also have cooperated with factories to produce lamination film.   Our furniture paper product covers finish foil, melamine paper, based raw paper, PVC film, PVC edge banding, etc.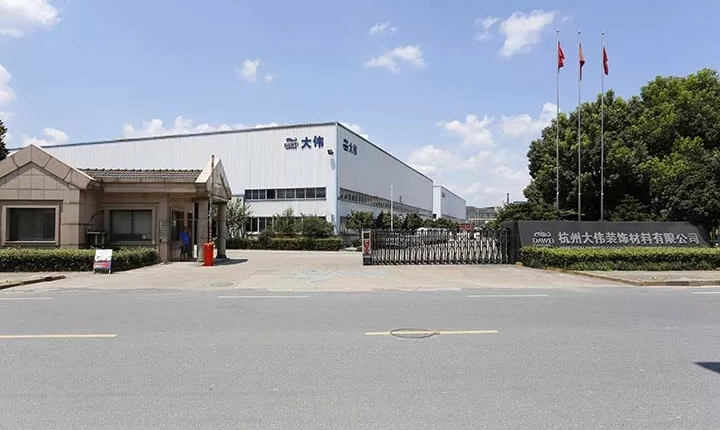 All of our furniture decor products are quality assurance, we produce the furniture paper from raw-based paper to ththe e final product. We have ability to support the strongest after sale service for our customers. If you choose Dawei Decorative, you are no worries about the after-sale problems.
Applications of Paper Foil
Our paper foil is a smooth, water-resistant coating applied to MDF (or other wood-like surface panels) to protect the surface from moisture and damage. It's also applied on the underside of boards for a smooth countertop appearance. Moreover, it can be cut with a razor blade or sharp utility knife and installed in minutes using wood glue. Generally, the bulk production of wood-like boards makes use of the cold roller lamination machine.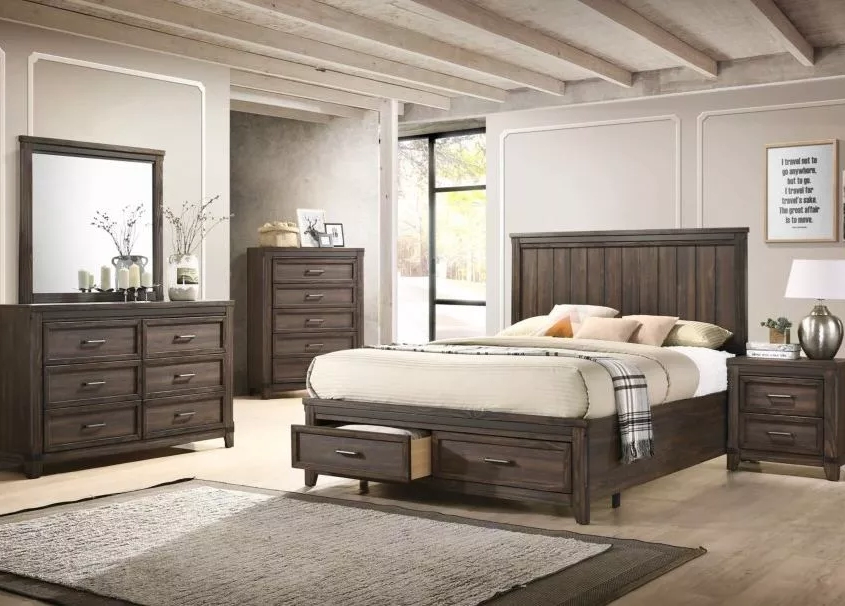 Paper foil is easier to install and its uniform appearance makes it an ideal choice for producing a professional finished product.
PLYWOOD
PARTICAL BOARD
MDF
CHIPBOARD
FRAME
DOOR SURFACE
SKIRTING
DOOR
…
Paper foil for MDF is the right choice for your residential or commercial needs. This product comes in a variety of sizes, thicknesses, and styles so you can find the right paper to suit your construction project.
Package of Finish Foil Paper
Dawei Decorative packages the finish foil paper roll by roll, if you have another special requirement, please contact us in advance after order.